Thanks to improvements in medical science and healthier lifestyles, Americans are living longer than ever before. Unfortunately, many of us will require long-term care at some point in our lives, and one in five of us will require long-term care for at least five years.
According to Genworth Financial, the median cost of long-term care nationwide ranged from $51,480 to $102,200 per year in 2019, depending on the type of care needed.  (Care costs also vary widely based on where you live. To see the cost of care in your area, visit https://www.genworth.com/about-us/industry-expertise/cost-of-care.html.) 
A current study reports that King County residents pay over $10,000 a month in long-term care expenses. 98% of the population are concerned about running out of money when a family member needs extending medical care or services.
Long-Term Care (LTC) Costs
Stay home ($500 – $18,000/month)

Assisted living ($2,500 – $5,500/month)

Nursing Home ($9000 – $14,000/month)
The median cost of in-home care provided by a home health aide was more than $52,000 in 2019, while care in a nursing home can easily top $100,000 per year. Worse, experts predict that the cost of nursing home care will more than double over the next twenty years. Tragically, many families exhaust their life savings within a few years of a family member entering a nursing home.
Ready for some good news? Through proper planning, you can protect your hard-earned assets against the cost of long-term care. You can also receive assistance from Medicaid and other sources to cover the cost of your care, even if you or a loved one is already in a nursing home.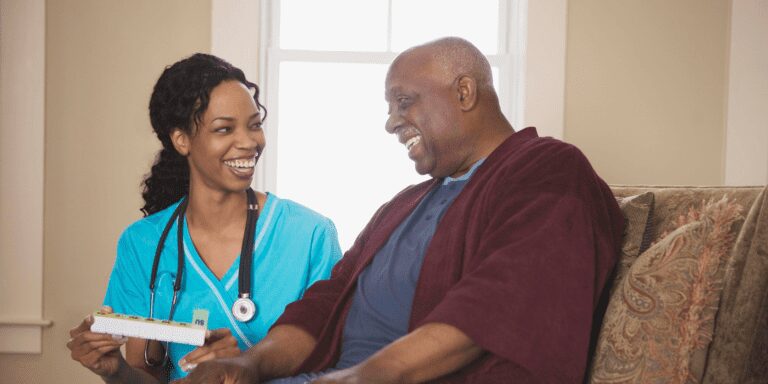 Long Term Care Planning Options
Long-term care insurance
Many families consider purchasing long-term care insurance in advance to help pay for long-term care in the future. However, this type of insurance can be expensive. Typically, the younger you are when you apply for coverage, the cheaper your policy. Of course, the benefits of the lower premium must be factored against the amount of time a younger person will likely continue to pay premiums without requiring long-term care. Similarly, you can reduce the cost of your policy by choosing a longer waiting period. But a longer waiting period means you'll need to pay the bills yourself before you receive any benefits. Most people interested in purchasing long-term care insurance should consider a 60-day or 90-day waiting period, which keeps premiums manageable but limits out-of-pocket costs. It is important to note that if you wait too long to apply for coverage or until you have developed medical problems, you may not be able to qualify for a policy at all.
Reverse mortgages
A reverse mortgage is a special type of home equity loan that allows you to receive cash against the value of your home without selling it. You can choose to receive a lump-sum payment, a monthly payment, or a line of credit. In the case of monthly payments, as long as you spend the payments you receive in the month that you receive them, the money is not taxable and does not count towards income or affect Social Security or Medicare benefits, nor does it count as income with respect to Medicaid eligibility. There are no restrictions on how you use the money, and you can continue to live in the home while retaining title and ownership of it. The amount of the loan does not become due until the last borrower, usually the last remaining spouse, dies, sells, or permanently moves out of the home. If your heirs want to keep the home, they can repay the reverse mortgage. They can also keep the difference if the home's sale price is greater than the reverse mortgage loan balance when they repay the loan.
Life insurance
Some insurance companies have begun to offer life insurance policies that can help pay for long-term care services. The options include combination life/long-term care products, accelerated death benefits, life settlements, and viatical settlements. Combination products are relatively new, and the features change constantly as the products evolve.
Annuities
You may choose to enter into an annuity contract with an insurance company to help pay for long-term care services. In exchange for a single payment or a series of payments, the insurance company will send you an annuity, which is a series of regular payments over a specified and defined period of time. There are two types of annuities, Immediate Annuities and Deferred Long-term Care Annuities.
You can learn more about long-term care insurance, reverse mortgages, life insurance, and annuities by visiting the government's long-term care website, http://longtermcare.gov. If you are thinking about using one or more of these options, please contact us first. They may not be the best approach in your particular situation.
Obtaining Assistance from Medicaid
It is estimated that in the United States 60 percent of nursing home residents rely on Medicaid to finance their nursing home care. Even so, many families do not try to obtain such assistance because they believe they have too many assets or too much income to qualify. Others simply give assets away in the hope of becoming eligible. While you are certainly free to give away anything you want, doing so improperly can make you ineligible to receive Medicaid assistance for months, even years.
Fortunately, it is possible to protect your assets and receive the assistance you need with proper planning. We can use a wide range of tools and strategies to structure your estate in such a way that you will meet the government's asset and income requirements. These tools and strategies include exemption planning, strategic gifting, irrevocable trust development, and more.
What If You Are Already in a Nursing Home?
Perhaps you or a loved one is already in a nursing home or must enter one very soon, and you have been told that you own too many assets to qualify for assistance from Medicaid. Do not give up. This situation, known as a Medicaid crisis, is more common than you might think. The information provided to you by friends, nursing home intake staff, and even social workers may very well be outdated or simply inaccurate. You are not alone during this difficult time. We may still be able to protect your assets for yourself, your spouse, and your heirs while at the same time obtaining assistance from Medicaid to pay for your nursing home care.
Washington Elder Law helps you
manage the high cost of long-term care.
Benefits available in King County are over $9,000 a month if you know how to access them. We can access these benefits for most people. Find out how you can maximize your money and pass it down.
We show you how to protect your money with two online workshops. The workshops are free, and best of all, you learn from home. 
Our workshops include:
Medicaid
Medicaid planning helps pay for long-term care. Learn how to access your benefits.
Teach you some easy Medicaid definitions

Help you learn about coverage and eligibility

Let you know the advantages of a Medicaid Trust

Offer ways to get help with your application

Let you know what Washington Elder Law offers
Estate Planning
You want to protect the legacy that goes to your family. Without proper estate planning, money is collected and distributed to the government. We teach you how to maximize the money you have. We make sure you have Power of Attorney to avoid losing control of guardianships. Learn how to protect your assets from the government. 
Add significant value to financial benefits by talking about it early

Avoid losing control of guardianships by creating a Power of Attorney

Understand how trusts simplify the administration of your estate

Access higher quality long term care

Maximize money for yourself and your family

Avoid probate

Protect your assets from the government
For more information and to register for workshops: