Free online estate planning workshops are available now!
Washington Elder Law makes it easier than ever to start estate planning for yourself or an elderly relative.
Workshops are important and practical ways to receive free information. Our free workshops offer a great deal of advice for seniors and their families. 
Our online workshops create a different approach to estate planning that eases your concerns about estate planning. Sometimes, family members might be caught off guard or are shy about estate planning details. It may be because they don't often have enough information. We are happy to share with you how to communicate with your family about their concerns in our workshops.
Estate Planning Workshops are Free
You can plan to join our virtual workshops by calling us. We will assist you with anything you need to know about participating in virtual online meetings. (206) 448-1011
You can also register for an online workshop here.
An Introduction to Washington Elder Law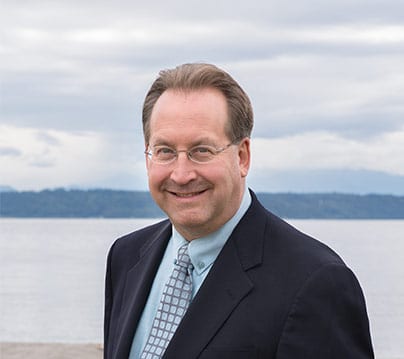 Let us start from the beginning and tell you a bit about ourselves. We want you to meet Brian Isaacson. Brian is a member of the American Academy of Attorney – CPAs. The Academy of Attorney- CPAs is an American organization that  "has a mission to promote and support the work of attorneys nationwide as they pursue justice for their clients." You can find out more about them here.
As soon as you log on to your estate planning workshop, Brian guides you step-by-step through an amazing process that answers questions about how to start estate planning and how to access financial help for long-term care in Washington.
How To Protect "Your Stuff" in Three Easy Steps
We understand that you want to keep your stuff. What we mean by that is that you want to limit the amount of money that goes to things such as long-term care, probate, attorney fees, or pending lawsuits. In the event that you can not sustain decision-making or self-care, we know that your priority is to take care of your children and those you love.
The Washington Elder Law approach to estate planning and asset protection focuses on actual studies based on how people spend their money on important and necessary expenses.
The studies focus on the amount spent on medical assistance, long-term care, and other essential senior and family needs. Most families worry about running out of money if a family member needs long-term care.
A current study reports that King County residents pay over $10,000 a month in long-term care expenses. 98% of the population are concerned about running out of money when a family member needs extending medical care or services.
Long-Term Care (LTC) Costs
Stay home ($500 – $18,000/month)

Assisted living ($2,500 – $5,500/month)

Nursing Home ($9000 – $14,000/month)
Knowing the problem yields the
solution
The solution is knowing how to access available financial resources, which we provide in our workshop.
Benefits available in King County are over $9,000 a month if you know how to access them. For a lot of people, we can help you receive these benefits.
Find out how you can maximize your money and pass it down.
Solutions are assured with our three step approach.
The Three Steps to Plan and Protect Your Estate
Know the rules

Asset protection

Know your options
Workshop Benefits:
Included estate planning information
Add significant value to financial benefits by talking about it early

Avoid losing control of guardianships by creating a Power of Attorney

Understand how trusts simplify the administration of your estate

Access higher quality of long term care

Maximize money for yourself and your family

Avoid probate

Protect your assets from the government

Strong solutions to financial issues.

A structured family committee that keeps members informed 

Access to benefits 
Estate Planning workshops are every Tuesday at noon. REGISTER HERE.
At Washington Elder Law, PLLC, we are dedicated to providing our clients peace of mind. Please call us (206) 448-1011 for more information regarding workshops, Estate, tax, and long-term planning.